Shop in the comfort of your own home!
The carpet shop that comes
2

u!

As Surrey's leading mobile carpet shop, we visit you in the comfort of your own property, no matter whether domestic or commercial, and show you the most up to date carpet colours, themes and designs. Added to that, we can also provide you with exceptional samples of laminate, vinyl and safety flooring.
We arrive with a vast range of samples, from all major carpet suppliers suitable for all budgets and requirements.
We offer free advice on fitting and can move furniture, take up old carpets and match the carpets and colours to the rest of your property.
While you look through the colours and various designs, we are able to measure and work out the amount of carpet and materials you require.
Based on this, we are then able to give you a written quotation, which contains NO hidden extras whatsoever.
We can even arrange a fitting or installation date on the spot!
All of our quotations are fully guaranteed; they require no obligation to purchase and are offered totally FREE.
There is NO Pressure selling at all.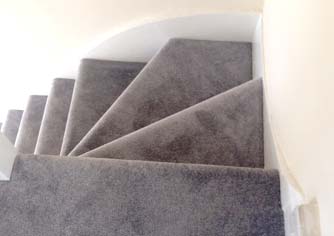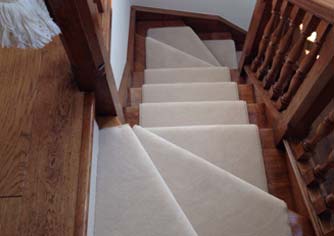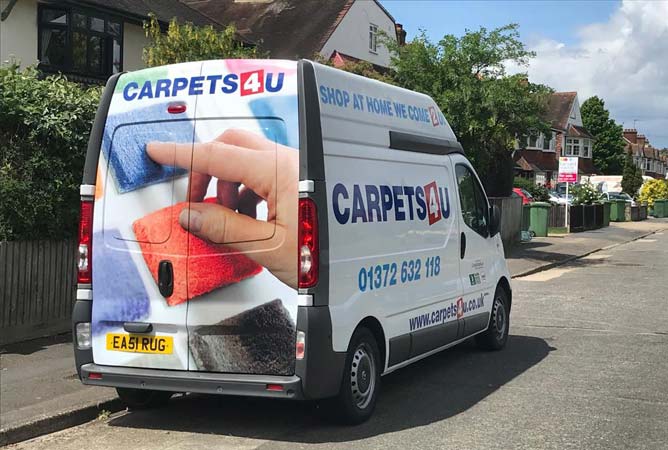 Buy with confidence!
From Start to Finish we offer you the very best service. Unlike many other carpet retailers, all our prices are all inclusive. You do not have to worry about paying the carpet fitters separately on the day of installation.
We provide competitive and honest pricing throughout the year. We only ask for a minimal deposit on confirmation of order, with the outstanding balance being paid once your flooring has been satisfactorily installed – just another part of the exceptional service here at Carpets 4 U.
We could tell you how good we are, but click here to see what over a 1000 of our customers say about us.
The benefits of buying from Carpets
4

U include:
Free expert on-site survey
Competitive and honest pricing throughout the year
NO gimmicks whatsoever and NO hidden charges
NO commissioned sales staff – NO pressure selling
Only minimal deposit on order
Local family run business, Father and Daughter (Holly and her Dad)
We only use our own in-house carpet fitters
We pay our own carpet fitters. Your contract is with us, not the carpet fitters.
We are able to take up your old carpet and dispose of it
We are able to move your furniture
Please do not hesitate to contact us.